The way businesses work has been revolutionized by the internet. Every business that wants to remain competitive needs to have an online store since more consumers are shopping online than ever before. This is particularly true in the digital era we live in today, as customers are increasingly using the internet to locate goods and services. Fortunately, with the advent of eCommerce systems like WordPress, creating an online store has never been simpler.
With millions of websites utilizing its platform to fuel their online presence, WordPress is among the most widely used content management systems worldwide. One of the elements influencing WordPress's popularity is the extent to which eCommerce themes are available. A few of the built-in features of these themes, which are created particularly for online businesses, are product galleries, shopping carts, and payment gateways.
Things to Consider While Choosing the WordPress Ecommerce Theme:
A successful and lucrative eCommerce website depends on selecting the appropriate WordPress theme and also Customize WordPress Theme to offer better UI to your online business. It might be difficult to know where to begin with the variety of alternatives available. We'll examine the factors you should take into account when selecting a WordPress theme for your online business in more detail in this post.
Determine Your Company's Needs:
The first step in choosing the finest WordPress theme for an online business is to examine your company's needs. Consider your target market, the kind of things you sell, and the look you want to accomplish in general. Your selections will be reduced as a result, making it easier for you to settle on a theme that supports your company's objectives.
Make Sure the Design is Responsive:
Any eCommerce website needs a responsive design in order to look nice and function effectively on desktops, laptops, tablets, and smartphones. Google gives mobile-friendly websites a higher priority, therefore having a responsive design aids in improving your website's search engine optimisation (SEO) rating and also look for the WordPress performance optimization service.
When looking for an eCommerce WordPress theme, seek for one that is described as "responsive" or "mobile-friendly." Through the use of tools like Google's Mobile-Friendly evaluate, you can also evaluate the responsiveness of the theme by viewing how it appears on various devices.
Look for Customization Options:
When choosing an eCommerce WordPress theme, customization possibilities are crucial. You need a theme that lets you change the fonts, colours, and other design components to fit the style of your company.
Make certain that the theme you select offers simple-to-use customization options. While some eCommerce themes offer built-in customization capabilities, others call for the usage of page builders or custom CSS. Choose a theme that you feel comfortable working with after taking your degree of technical knowledge into account.
Look for Integrated eCommerce Features:
The finest WordPress eCommerce themes have built-in eCommerce capabilities that make opening an online store simple. Look for themes with features like product galleries, shopping carts, checkout pages, and payment methods.
Some eCommerce themes additionally include extra features like wishlists, product comparisons, and product reviews. Choose a theme that either includes the elements you think are most crucial for your company's operations or enables simple connection with third-party plugins.
Analyse the Performance and Speed of the Theme:
Any eCommerce website's success depends on its ability to load quickly. High bounce rates are a sign that your website is too sluggish since they indicate that potential clients are abandoning your site without buying anything. As a result, selecting a WordPress theme for eCommerce that is fast and performance optimised is crucial.
Use programmes like Google PageSpeed Insights or GTmetrix to determine how quickly the theme's sample page loads before choosing it. You may gauge the theme's loading speed using these tools, which also offer recommendations for enhancing it.
Allows for Search Engine optimisation:
Make sure an eCommerce WordPress theme is SEO-friendly before choosing it. Search for themes with clear code, quick loading times, and mobile device optimisation.
By examining the theme's information, such as the page names, descriptions, and headers, you may also determine whether it is SEO-optimized. Additionally, some eCommerce themes have built-in SEO tools like XML sitemaps and schema markup.
Theme's Support and Documentation:
The support and documentation provided by the theme should also be taken into account when choosing the finest eCommerce WordPress theme for your online business. Additionally, take into account the theme's support options, which include email help, live chat, and a discussion forum. When putting up your online business, you may require the assistance of the theme's support staff, so be sure they are helpful and competent.
Most Popular WordPress Themes for Online Store:
Specifically created for online retailers, the Astra WordPress e-commerce theme is a potent and adaptable solution. Astra gives online merchants the tools they need to build beautiful and effective e-commerce websites because to its clean and contemporary style, numerous customization possibilities, and rich feature set. Astra offers the tools and flexibility needed to create a profitable and enjoyable shopping experience for your consumers, whether you're opening a new online store or updating an existing one.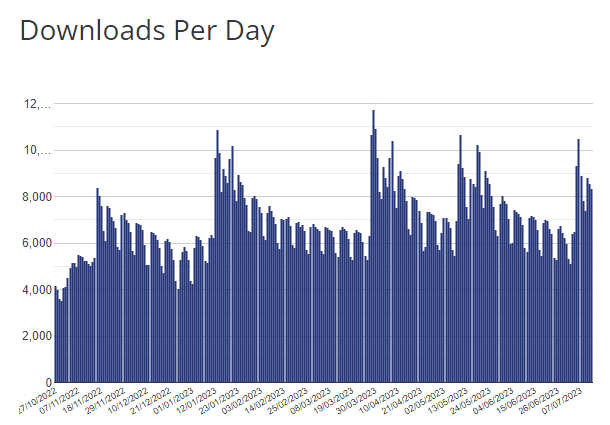 Features of Astra WordPress Plugin
Lightning-fast Performance: Speed up WordPress website were priorities while designing Astra. It is designed to load quickly so that customers may browse your online business without experiencing any hiccups. By lowering the time it takes for your website to load, you may increase conversion rates and decrease bounce rates.
Facilitates Customization: Astra provides a broad selection of design options to assist you in building a distinctive and eye-catching online store. Many pre-built website themes are available, or you may use the WordPress Customizer integrated within WordPress to create a unique design for your website. Your online store will represent your brand identity if you customise Astra's extensive theme settings, which let you change fonts, layouts, and more.
Mobile-Responsive and Retina Ready: Since more and more people are using their mobile devices to browse online businesses, it's essential to have a responsive design. Continually adjusting to various screen sizes and resolutions, Astra is totally responsive on mobile devices. Additionally, it supports retina-ready photos, ensuring that all devices will be able to see your items clearly and with great quality.
Integration with Payment Gateways: The Astra theme of WordPress smoothly interacts with well-known payment gateways, letting you accept a variety of payment methods like credit cards, PayPal, Stripe, and more. Customers will feel more confident making purchases from your online business since you will make sure that transactions are safe and simple for them.
Popular free WordPress theme Rife was made especially for online retailers. Rife is a great alternative for business owners wishing to develop their online presence thanks to its attractive and contemporary design, which also comes with a number of strong features and customization choices. Rife offers a user-friendly and adaptable platform for you to efficiently market and sell your goods, whether you're a small company owner or an ambitious e-commerce entrepreneur. Here, we'll look at the benefits of adopting Rife as your WordPress theme for an online business.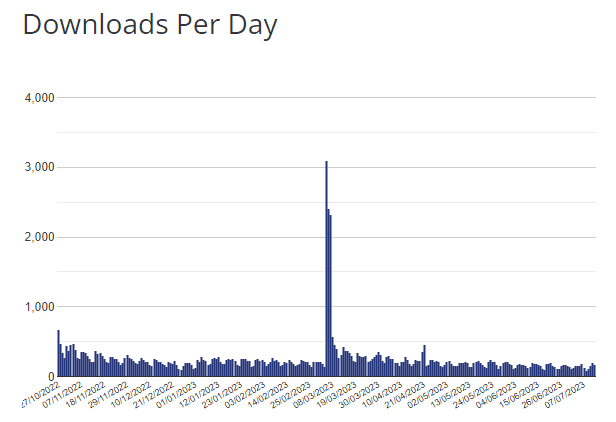 Features of Rife Free WordPress Plugin
Stunning and Mobile-Responsive Design: Rife provides a design that is both aesthetically pleasing and mobile-responsive to make sure that your online store looks amazing and runs well on a variety of devices and screen sizes. For your clients to have a seamless and pleasurable buying experience, it has modern, stylish layouts that have been meticulously designed.
WooCommerce Integration: As the top e-commerce plugin for WordPress, Rife works with WooCommerce without a hitch. With this connection, creating an online store, managing items, accepting payments, and managing inventory are all made simple. As a result of Rife's compatibility with WooCommerce, you may manage your online business successfully with a variety of strong e-commerce capabilities.
Extremely Customizable: Rife offers a wide range of customization options that let you tailor your online store to match the look and feel of your business. Rife offers a user-friendly interface that gives you the ability to design a distinctive and eye-catching online store without the need for technical expertise, from altering colours and fonts to structuring page layouts and sections.
Advanced Typography Settings: You have full control over the typography in your online store with Rife. For your consumers' purchasing experience, you may design a visually beautiful and highly legible one by selecting from a huge library of Google Fonts and adjusting the font sizes, styles, and letter spacing.
OceanWP is a flexible and potent WordPress theme made especially for building online businesses. OceanWP offers a strong foundation for creating a professional and aesthetically attractive e-commerce website thanks to its outstanding selection of features and customization choices. OceanWP provides the flexibility and capabilities required to build a profitable online store, regardless matter whether you are a small business owner or an experienced web developer.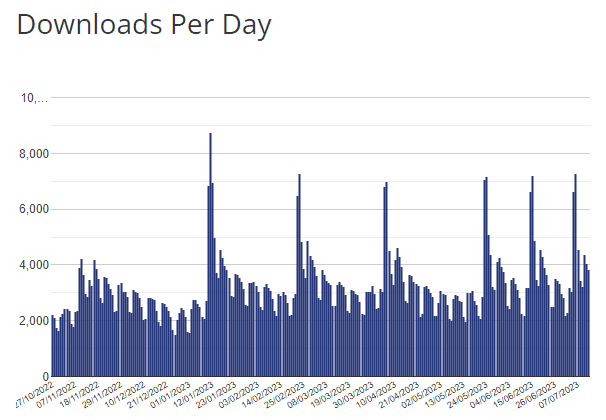 Features of OceanWP WordPress Plugin
Quick & Lightweight: One of OceanWP's best qualities is its swift and lightweight code, which guarantees quick page loads and top performance for your online business. This is essential for delivering a smooth user experience and increasing conversions.
Customization choices: OceanWP provides a wide range of customization choices so you may personalise your online store's look to fit your brand and personal preferences. You can simply design a visually appealing and harmonious online shopping experience using a user-friendly interface and a variety of adjustable features including headers, footers, layouts, colours, and typography.
Various Demo Sites: OceanWP offers a selection of pre-built demo sites created for various sectors and niches to help you get started with the building of your online business. These example sites provide a ready-to-use layout and design that is simple to import and adjust to meet your unique needs.
Comprehensive Documentation and assistance: OceanWP offers thorough documentation and assistance to help you while you develop your website. Whether you're a novice or an experienced user, you can discover useful tools, tutorials, and a committed support team to aid you with any questions or problems you might run into.
Regardless matter whether you own a small business, are an entrepreneur, or are a creative professional, Sydney offers you the features and resources you require to effectively market your goods and services. Sydney gives you the tools to create an effective online store that stands out from the competition because to its modern look, customisable features, and easy interaction with well-known e-commerce plugins.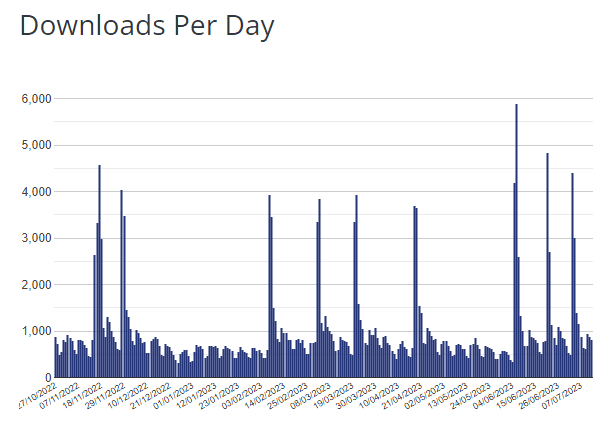 Features of Sydney WordPress Plugin
Product Showcase: Sydney enables you to showcase your items in a visually appealing and captivating way. To captivate potential buyers, you may develop eye-catching product galleries, spotlight goods on the homepage, and offer thorough descriptions and specs.
Various Header designs: The theme provides a range of header designs to match your branding and navigation choices. You may design a distinctive and memorable online store by selecting from a variety of styles, such as a traditional header, a logo that is centred, or a full-width header.
Social Media Integration: You may engage with your audience and advertise your items through a variety of social media sites thanks to the theme's easy integration with them. To broaden your audience and raise brand exposure, you can quickly add social network icons, share buttons, and activate social sharing features.
Blogging Capabilities: Sydney offers a fully working blogging system in addition to its e-commerce functionalities. To draw in and keep the interest of your target audience, you may publish interesting and informative blog entries to provide business insights, product updates, and other pertinent information.
Specifically created for online retailers, the Shopping Cart WordPress Theme is a flexible and effective solution. This theme equips company owners to build amazing e-commerce websites without any coding experience thanks to its user-friendly interface and extensive functionality. This theme offers the ideal framework for your WordPress online store, regardless of whether you're starting a little boutique or running a significant online marketplace.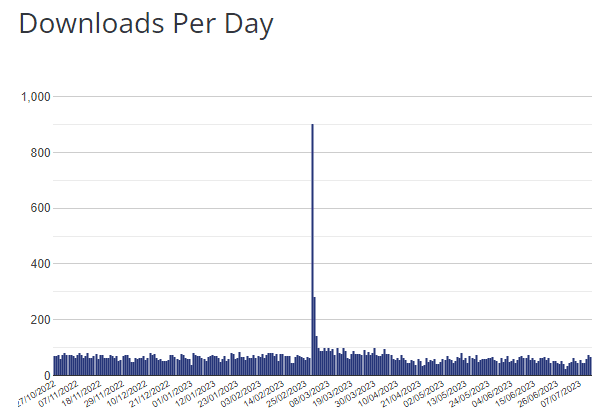 Features of Shopping Cart WordPress Plugin
Product Catalogue: The theme has a feature-rich product catalogue system that enables you to present your items in an orderly and attractive way. To entice clients and aid in their purchasing selections, you may establish pricing, offer thorough descriptions, create product categories, and incorporate top-notch photos.
Shopping Cart and Checkout Process: The theme offers a user-friendly shopping cart and checkout system to make sure your consumers have a simple and straightforward purchasing experience. Through a variety of payment gateways, customers may quickly add items to their shopping carts, examine the contents of their carts, use promo codes, determine shipping costs, and safely finish their transactions.
Product Filtering and Search: To improve the shopping experience, the theme offers sophisticated filtering tools and a potent search engine. Customers may locate their preferred products more easily since they can rapidly identify particular products based on categories, qualities, price ranges, and other factors.
Product Reviews and Ratings: By allowing product reviews and ratings, you can engage your consumers and foster a sense of trust. The theme enables customers to submit reviews, share their stories, and rate items, assisting future customers in making educated purchases and fostering a feeling of community inside your online store.
Conclusion
It might be difficult to decide which WordPress theme is appropriate for your online store's eCommerce needs, but by using these guidelines, you can make a wise choice. When choosing a theme, take into account your company's needs, responsive design, customisation choices, built-in eCommerce capabilities, speed and performance, SEO optimisation, and support and documentation. Finding a theme that fits your company's objectives and offers your clients a top-notch online shopping experience may be accomplished in this way.